Ears
Otolaryngology focuses on ear disorders including those that affect hearing, balance, and nerve pain. Ear infections are another disorder that ENT physicians treat.
Nose
Allergies and sinusitis are two common nose issues that otolaryngologists treat. Difficulty with smelling is another reason a person may seek the treatment of an otolaryngologist.
THROAT
Patients with throat problems, difficulty swallowing, and voice box diseases receive treatment from ENT doctors. Esophageal disorders are another issue that falls under the otolaryngology specialty.
HEAD & NECK
Otolaryngologists are also involved in the workup and management of both benign (non-cancerous) and malignant (cancerous) growth which occur in the head and region.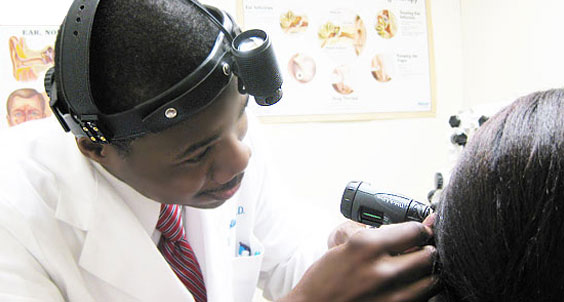 Our Philosophy
At the medical office of Dr. Rollins, all of our knowledge, capabilities and technology in our practice have but one focus: the quality of your experience. We strive to provide you with exceptional one-on-one care. We provide service to both adults and children. When you visit the office of Dr. Rollins, you'll be treated respectfully, warmly and compassionately.